BELL Construction Announces Completion of New, State-of-the-Art Student Housing Facility at Tennessee State University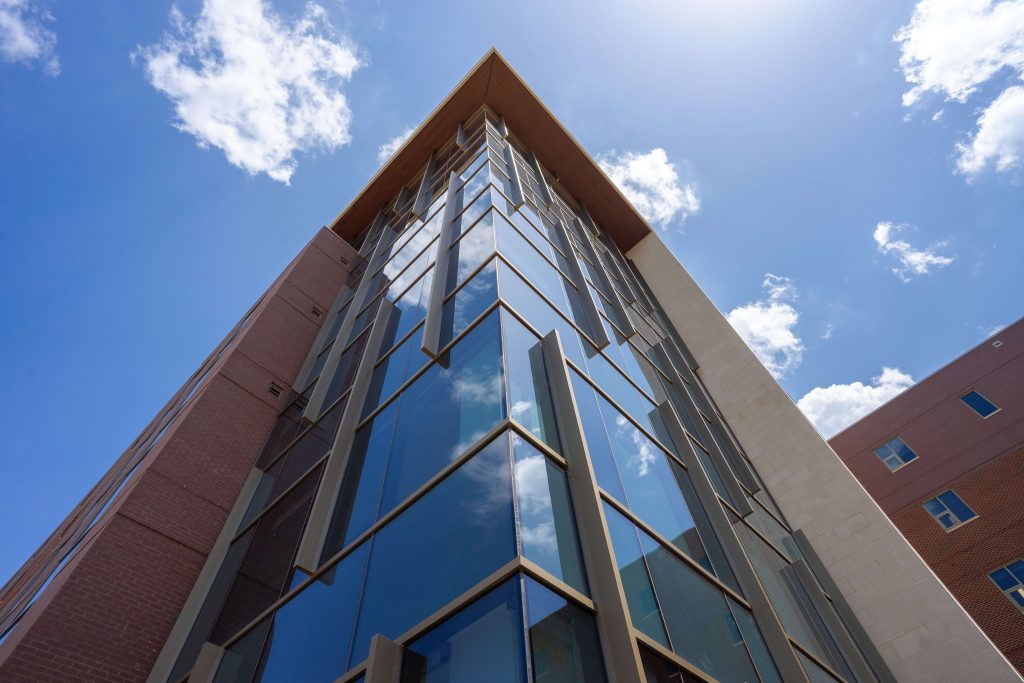 Brentwood, Tenn. — August 2022 — Local firm BELL Construction has announced the completion of a new, state-of-the-art 215,400-square-foot, 700-bed student housing facility at Tennessee State University (TSU). The project began in March 2020 and was completed one month early.
Open in time for the fall semester, the $70 million student housing facility consists of three, six-story residence halls to accommodate all academic classifications.
The residence halls boast modern and comfortable living quarters and contain both indoor and outdoor gathering spaces, campus housing administrative offices, laundry facilities and a multi-purpose event space. Amenities include a fitness facility, thermostat-controlled heating and air conditioning, free Wi-Fi, free streaming TV, social lounges and a spa concept in select bathrooms. Safety and convenience features include monitors and access control systems.
The living arrangements include a variety of room types for students and employees. Among them are four-bedroom suites with bathrooms, common areas, kitchenettes, as well as doubles, and pods with community bathrooms that are shared with select groups of individuals.
BELL Construction served as Construction Manager at Risk and Moody Nolan served as the project's architect.
"We're proud to complete another successful student housing project for TSU," said Keith Pyle, President of BELL Construction. "As a local firm, this project is particularly meaningful to us because we know it will help foster the growth of our future leaders."
About BELL Construction
BELL Construction is the leading construction company in the Southeast providing general contracting, design-build, and construction management services across multiple sectors, including hospitality, office and transportation. Since its founding more than 50 years ago, BELL Construction has led over 1,000 construction projects. Headquartered just south of Nashville in Brentwood, Tennessee, BELL has significantly contributed to the evolution of the area's skyline and many of its iconic landmarks. For more information, please visit www.bellconstructioncompany.com.