How BELL is building a brighter future by investing in interns & apprentices (Part 1)
A Q&A with current and former interns in celebration of National Apprenticeship Week
National Apprenticeship Week is a nationwide celebration designed to showcase the value of internships and apprenticeships. At BELL, we make it a priority to invest in the growth of the next generation. Our internship and apprenticeship program provides on-the-job learning experiences that prepare these professionals for real-life challenges. We go beyond academic knowledge and focus on building a solid foundation of skills through hands-on learning.
In addition to technical skills, our training program instills a deep sense of commitment to the construction profession. We foster a culture that values excellence and safety, ensuring that our participants become skilled, dedicated professionals who make a positive impact on the industry. We are committed to being a part of the solution to the industry's demand for skilled workers who prioritize safety, integrity, and quality work.
In celebration of National Apprenticeship Week, we asked several former interns who've proudly become BELL team members about the internship process, how their experience prepared them for the future, how BELL is meeting the need for more skilled construction workers, and more.
Continue reading for insights from the talented current and former interns we get to call teammates.
What interested you in a construction internship? How did you learn about BELL?
JC Craig, BELL Project Engineer, Former Intern: I was interested in a project management internship early on in my education. I knew I would be able to learn and grow quickly if I could work part-time for a construction company while also pursuing my degree. Growing up, I saw BELL signs on various job sites, and I learned about BELL's internship opportunities while at a career fair in college.
Elizabeth Gallagher, BELL Project Engineer, Former Intern: In Mississippi State University's Building Construction Science program, the professors recommended students pursue summer construction internships. Sam Hand, a senior project manager, recommended BELL and helped me get an internship. Sam had worked at BELL for many years and talked highly about the company. I was extremely interested and decided to try it out the summer before my senior year.
Alex Jones, Current Intern: Being in the construction management program at MTSU, I knew an internship would help set me up for success when job hunting after college. I learned about BELL through my older brother, Hunter Jones, who currently serves as a field engineer at BELL.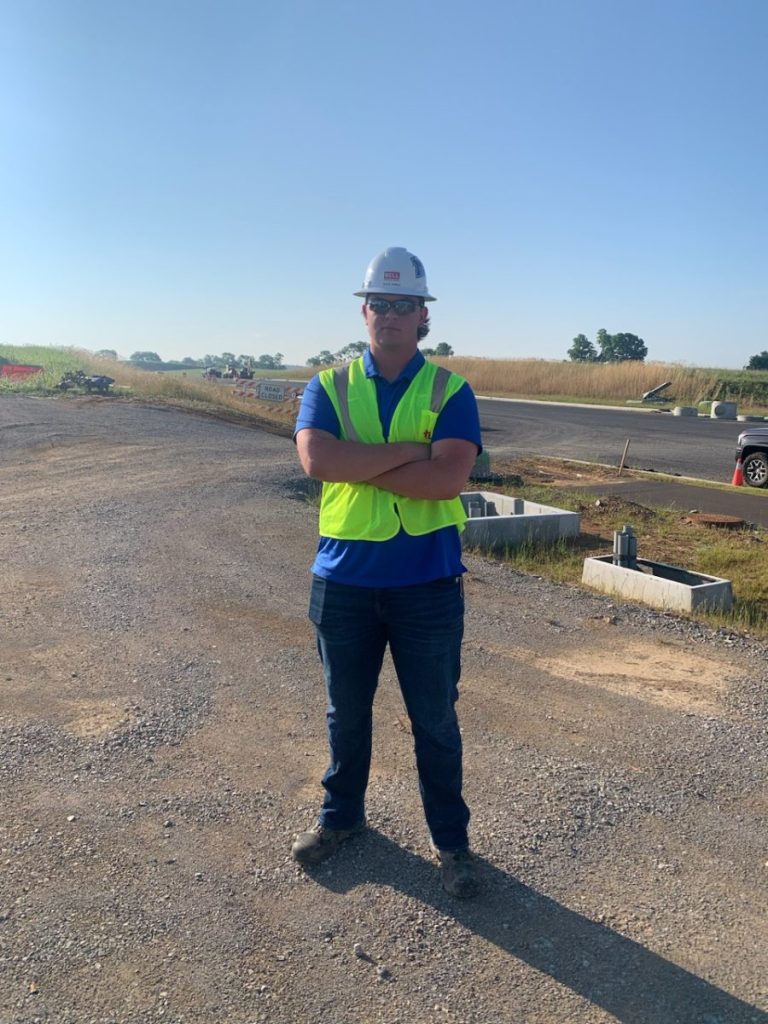 Alex Jones, intern, on a BELL jobsite
What led you to pursue a career in construction? What do you enjoy most about working in the industry?
JC Craig, Project Engineer, Former Intern: I've always been fascinated with construction and the building process. My fascination developed into spending summers working with residential builders and developers while growing up. Once I learned you could pursue a bachelor's degree in construction management, I knew that was what I wanted to study. As I near my one year anniversary of working full-time in the industry, I can say that I've loved playing an impactful role on my management team most.
Wilson Hays, Project Manager, Former Intern: I grew up working for my dad's construction company and have always been interested in the industry. I enjoy seeing projects go from nothing to beautiful buildings, getting to spend time outdoors and being involved in shaping the community where I grew up and still live in today.
Elizabeth Gallagher, Project Engineer, Former Intern: I have always been interested in the sequence of events that leads to a completed construction project and the beauty that comes along with it. My interest in the industry started on the residential side of construction. Growing up, my mom and I would drive around and look at the houses in my hometown. We'd spend hours talking about what we loved, what we would do differently, and how it would be brought together. I love how something can start from nothing and become a finished project that other people enjoy. The impact we have is motivating.
Alex Jones, Current Intern: I have always been interested in construction. Toward the end of high school, I got my first construction job. Ever since, I knew the construction industry was where I wanted to build my career. My favorite part of the work is the true purpose and impact it has on people's daily lives.
What was the best part of your internship?
JC Craig, Project Engineer, Former Intern: The best part of my internship was gaining knowledge and familiarity with job operations. Going to school for a construction management-related degree gives you the foundational knowledge of general construction processes, but performing the work allowed me to truly learn the ins and outs of the industry.
Elizabeth Gallagher, Project Engineer, Former Intern: The people were the best part of my internship. BELL is made up of great professionals, and they make work fun. Days can be long, but good coworkers set us up for success and make the jobs run smoothly. During my internship, I had supervisors and coworkers that went the extra mile to help me succeed. They took the time to sit down and train me, which is what ultimately led me to join BELL full-time.
Alex Jones, Current Intern: The best part of my internship at BELL is the people I get to learn from and work alongside. The staff is very knowledgeable and quick to answer my questions about the industry or the work I am doing.
 How did your time as a BELL intern prepare you for your current role?
JC Craig, Project Engineer, Former Intern: My time as a BELL intern allowed me to transition into a full-time role with ease and confidence. The company is full of high-caliber professionals who are personable and willing to help each other. I was eager to work and broaden my knowledge, I couldn't speak more highly of my colleagues who created such a strong developmental environment.
Wilson Hays, Project Manager, Former Intern: As a participant in the co-op program, I completed three different semesters with BELL. This allowed me to build on each semester while maintaining trust and experience with one company. I was able to spend time working in the field, as well as spend time in the office learning the project management side of the role. Working as an intern in the field allowed me to see how everything comes together. This experience helped me better understand what was required to complete various tasks in my role as project manager.
Elizabeth Gallagher, Project Engineer, Former Intern: During my internship, I worked in the Special Projects Division. I spent a lot of time doing preconstruction work, which required scoping jobs, calling subcontractors, and more. The smaller scope jobs didn't take much time, but there were many, so I learned how to juggle numerous small jobs at once. This helped me understand how special projects work and taught me the flexibility and speed needed for the job.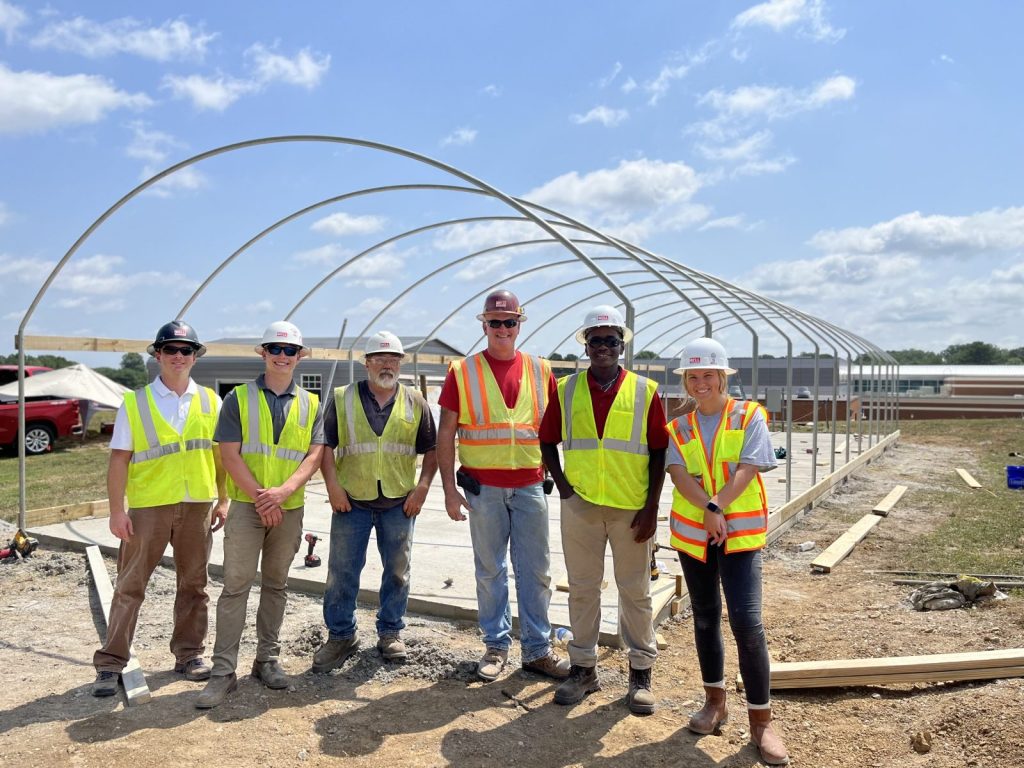 BELL interns conduct a project site visit
If there was a key individual who inspired you, what guidance did they provide?
JC Craig, Project Engineer, Former Intern: One person who guided me through my first internship was Alex Roten, project manager. He taught me the importance of being organized and detailed when performing document control procedures. 
Wilson Hays, Project Manager, Former Intern: The best piece of advice given to me during my internship was to always find at least one thing wrong or out of place, whether reviewing submittals, participating in punchlists, reviewing schedules, and other review tasks. Doing this forced me to spend more time reviewing various items and helped me find things that most people would miss with a quick review.
Alex Jones, Current Intern: My older brother went through a course similar to mine, and he understood the experience that would stand out on a resume. He helped me get my first internship, taught me countless aspects of the industry, and continues to teach me to this day.
What's one piece of advice you would give to someone considering joining BELL as an intern or apprentice?
JC Craig, Project Engineer, Former Intern: I would tell them that an internship is very important to your future. Internships can potentially become full-time jobs and put you on a steep trajectory for a successful career. If you're interested in interning at BELL, come eager to learn, work hard, and enjoy every day.
Wilson Hays, Project Manager, Former Intern: One piece of advice I would give future interns is to take time to walk with the superintendents and understand their thinking. There are so many things that you can't learn in school but leaders and mentors can share from many years on the job.
Elizabeth Gallagher, Project Engineer, Former Intern: I would encourage future interns to put themselves out there. Learn to say yes to the events, lunches and outings. These are the places where you'll build relationships and see how your company makes an impact on the community.